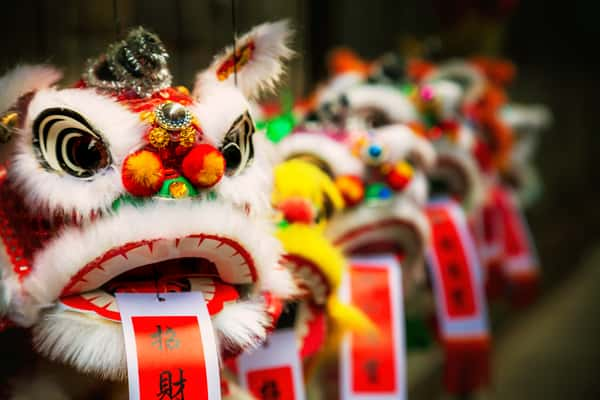 Lunar New Year Wine Dinner
Join Ling's Wok Shop on Wednesday, January 25th for a very special Lunar New Year Wine Dinner. 

For this special event, we will be partnering with Jackson Family Wines to bring you an exclusive, 5-Course Lunar New Year dinner, with each course paired with a highly-rated wine from some of California's top producers. 

And since we'll be celebrating the Lunar New Year, we will have a special Lion Dance performed during the dinner to bring good fortune and prosperity to you in the Year of the Rabbit!


LUNAR NEW YEAR WINE DINNER MENU*

FIRST COURSE
Dim Sum Sampler with Steamed Dumpling, Pork & Shrimp Dumpling, and Spicy Chicken Wonton
paired with Brewer-Clifton Santa Rita Hills Chardonnay

SECOND COURSE
Cantonese-Style Sea Bass with Ginger and Lop Cheong
paired with Diatom Santa Barbara Chardonnay

THIRD COURSE
Peking Duck with Hoisin and Green Onion
paired with WillaKenzie Estate Pinot Noir

FOURTH COURSE
Char Siu Pork Tenderloin with Asparagus
paired with Hartford Family Russian River ZInfandel

HAPPY ENDING
Cheesecake with Vanilla-Orange Sauce
paired with Benvolio Prosecco


Reservations for this one-of-a-kind wine dinner are limited. Call 480.801.6524 to make your reservations today!

*Menu subject to change based on availability. $88++/person. Please inform us of any food allergies at the time of reservation. Credit Card number will be required to reserve your spot. Your card will not be charged if you cancel at least 48 hours in advance.