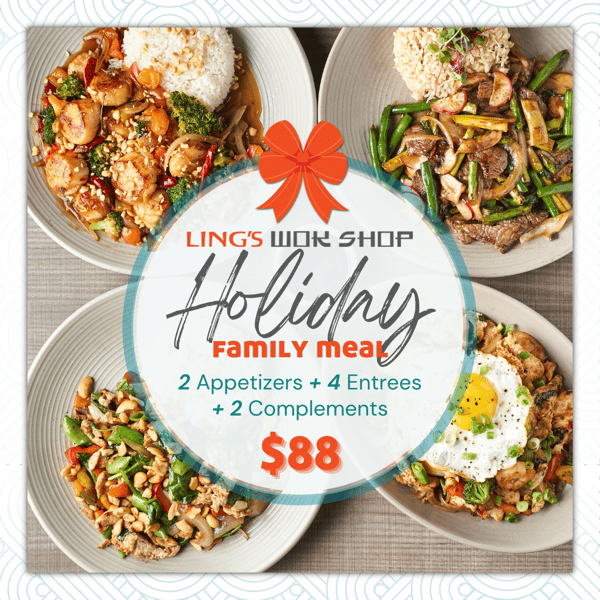 Holiday Family Meal for $88
Celebrate the Holidays with our special Holiday Family Meal. This limited time offer includes your choice of two appetizers, 4 entrees, and two complements to make the perfect family meal!

APPETIZERS (please choose two)
- Chicken Lettuce Wraps
- Shishito Peppers
- Edamame (traditional or Kung Pao)

ENTREES (please choose four)
- The Monsoon Chicken
- The Mandarin 
- Kung Pao Beef
- Buddha's Belly Beef
- Seoul Bowl Shrimp
- Cashew Stir-Fry Shrimp
- New Wave Pad Thai
- Dan Dan Noodz

COMPLEMENTS (please choose two)
- Korean Cauliflower
- Uncle Fu's Fried Rice
- Kickin' Quinoa

Our Holiday Family Meal will be available from 12/1/2021 - 1/1/2022 and available for dine in or take out!