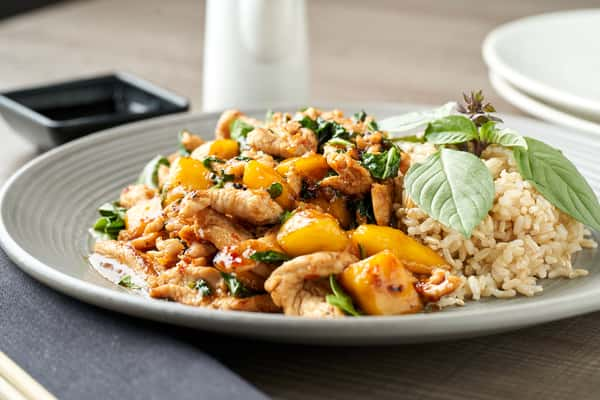 Cooking for a Cause Supporting Alzheimer's Association
At Ling's Wok Shop, one of our Core Values is to be "Neighborly." To us, this means that we are actively involved in our community and always looking for ways to give back. With this Core Value in mind, we have decided to start COOKING FOR A CAUSE!

For the month of June, we will be partnering with the Alzheimer's Association Desert Southwest Chapter. The Alzheimer's Association leads the way to end Alzheimer's and all other dementia through accelerating global research, driving risk reduction and early detection, and maximizing quality care and support. June is also Alzheimer's & Brain Awareness Month. On June 21st, the Association celebrated "The Longest Day." On the Summer Solstice, thousands of participants from across the world come together to fight the darkness of Alzheimer's through an activity of their choice.

Our featured dish for the month of will be Wango Mango. Guests will have their choice of protein wok'd with fresh mango and spinach in a sweet chili-lemongrass sauce. Part of the proceeds from each dish sold will be donated directly to Alzheimer's Association and "The Longest Day."

Donate Directly to The Longest Day