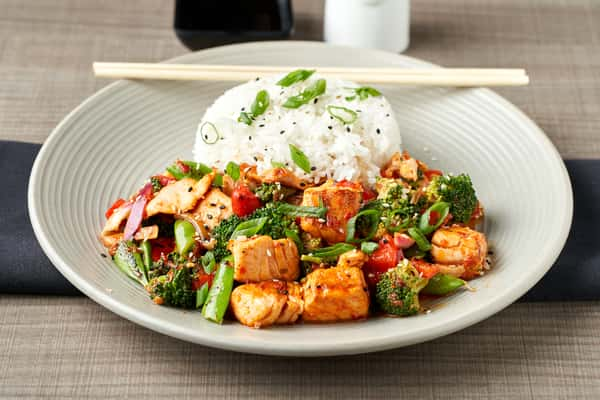 Cooking for a Cause Supporting ALS Association Arizona Chapter
At Ling's Wok Shop, one of our Core Values is to be "Neighborly." To us, this means that we are actively involved in our community and always looking for ways to give back. With this Core Value in mind, we have decided to start COOKING FOR A CAUSE!

May is ALS Awareness Month, and we will be partnering with ALS Association Arizona Chapter for this fundraiser. The ALS Association Arizona Chapter is dedicated to serving and empowering people living with ALS and their families. They provide free support, resources, and education to Arizonans impacted by ALS, allowing them to endure their diagnosis with dignity, quality of life, and hope for a world without ALS. 

Our featured dish for the month of will be Blazing Salmon. Diced salmon is wok'd with broccoli, red bell peppers, red onions, and snap peas in a spicy ginger-garlic soy. The dish will be offered for $19, with part of the proceeds going directly to ALS Association Arizona Chapter.
Learn About ALS Association